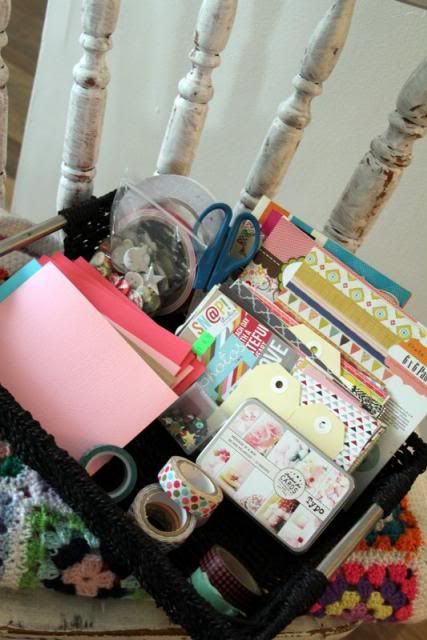 From playdough in hair to little snippits of paper *everywhere*, crafting with kids can be a little challenging.  But it can also be a whole heap of fun.  Perfect for developing fine motor skills, fostering creativity and generally providing an alternative to electronic games and media.
From a very early age my children had their own little table that I would set up with playdough, crayons, scissors, glue, paddle pop sticks and other fun things to play and create with.
Now they are big kids, and the littlest chicken in particular loves having easy access to products to make cards.  She is more than welcome at my desk to use my suplies but she really loves her own little basket. It's filled with lots of pretty things to make crafting easy, fun and most importantly for me a quick clean up that she can do herself.
Here is a little peak what is inside her basket of craftiness.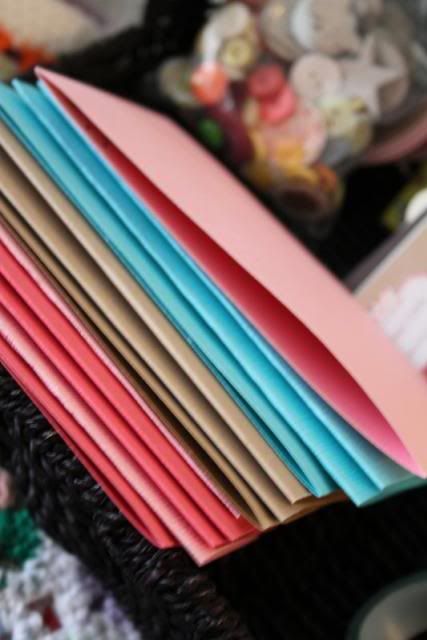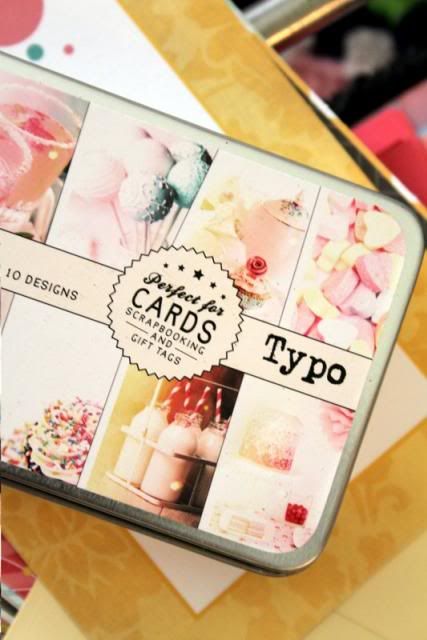 Prefolded cards, buttons and other small embellishments, sequins, precut 6 x 4 Project life style inserts (perfect for the front of cards), washi tape, a tin of cute little type mini postcards.  She also has scissors, glue and  double sided tape.
It's the perfect little bundle for a crafty little girl (or boy).
Lisa